The Milagro Foundation - Making a difference in the lives of children
FAQ
What is The Milagro Foundation and why was it started?


Milagro ("Miracle") is a charitable foundation that supports underrepresented and vulnerable children and youth in the areas of arts, education and health. The Milagro Foundation was started in 1998 by Carlos Santana and his family to benefit children around the world. The Santanas realized they needed a foundation, a small staff and a Board of Directors to manage the number of personal requests for help they received on a daily basis.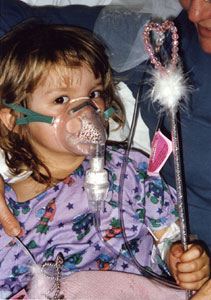 Little Wishes

How does Milagro fulfill its mission of helping young people?


The foundation makes grants to organizations that work with children and youth, especially those at risk and disadvantaged due to such factors as poor health, illiteracy, or insufficient educational and cultural opportunities.



What are the priorities in Milagro's grant making?


Milagro focuses upon three areas: (A) helping children and youth live healthy lives through education and prevention of disease; (B) helping live literate lives through learning; and (3) helping live culturally enriched lives through arts education.

Priority is given to programs that can prove to make a lasting impact on children (those that work with the children for two or more years) and programs or projects that show collaboration between and among more than one agency. In November 2009 and again in October 2010, The Milagro Board of Directors decided to focus our funding on two initiatives: Education and Health.

Our educational mission is to support San Francisco Bay area agencies that encourage college access and aspirations among underserved children to close the achievement gap and break the cycle of poverty. Our health focus is on disease eradication and mental health in the San Francisco Bay area, nationally and internationally. We will also focus on additional projects that are important and personally meaningful to Carlos Santana.

Funding will occur three times/year. In the Winter funding cycle, we will concentrate on Health grants. In the Fall, funding will focus on Education grants. Late spring/early summer funding will be dedicated to our Kellogg projects. The three-year Milagro Kellogg projects are currently focused nationally on providing access to healthy food and nutrition education in New Orleans, Marin City, CA and through the Center for American Indian Health in New Mexico and Arizona.





In what communities does Milagro support work with young people?


The Milagro Foundation supports children and youth in the San Francisco Bay area, the United States and countries around the world touched by the music of Santana. Currently the focus will be in the San Francisco Bay area as well as international global health.



Does the Milagro Foundation accept grant applications?


No. At our November 2006 Board of Directors meeting, it was decided to no longer accept unsolicited grant applications.



Why has the Milagro Foundation stopped accepting grant applications?


The Executive Director received over 3000 grant requests that met our mission each year, 99% of which had to be rejected due to funding restrictions. Focusing staff time on being proactive, rather than reactive will allow us to concentrate our time and resources on our mission to serve children.



How will Milagro find new grant recipients?


Since 1998, Milagro has funded hundreds of organizations around the world, some of which we will continue to fund after more thorough research and investigation on the long term impact the agency's projects have on children's well being and growth.

New projects will be discovered through research by Board members and staff, following and upholding the mission of The Milagro Foundation.



What are the sources of Milagro's funds?


The Milagro Foundation is a public foundation. Funds are generated by concert ticket donations, revenues from Santana licensees, and generous individual and corporate donors.



How can one contribute to the charitable work of Milagro?


Milagro is a public charity and must continue to demonstrate public support in order to carry on its philanthropic efforts. Therefore contributions are welcome and may be sent via our website, by phone or directly to the foundation office at: Milagro Foundation P.O. Box 9125 San Rafael, CA 94912-9125 USA. These donations will be acknowledged in writing. Please do not send cash. Tax deductions may be made to the extent permitted by law.



Who is eligible to apply to The Milagro Foundation?


Since 1998, Milagro has been making grants in the United States to grass roots federal tax-exempt 501©(3) nonprofit organizations as well as non-profit foundations outside of the U.S. Beginning in November 2006, the Milagro Foundation Board of Directors decided to no longer accept unsolicited grant applications. While we still will continue our mission of serving underrepresented children in art, education and health, the Milagro Foundation will now make the choice of which non-profit organizations to fund. Grant applications will no longer be accepted.