The Milagro Foundation - Making a difference in the lives of children
FAQ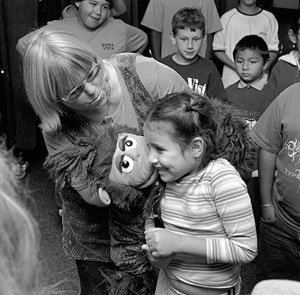 Bread and Roses

How does a nonprofit organization apply to Milagro?


As of November 2006, Milagro is no longer accepting unsolicited grant applications.



Is there a requirement for evaluation of the grant?


Typically a one-year project will require a written report at the end of the grant or in connection with a final installment payment. Photographs and/or video/cd are also required at the end of the grant project. Milagro also reserves the right to conduct its own evaluation of any project supported by foundation funds.



How often does the Milagro Board of Directors meet?


The Milagro Board of Directors meets three times a year, usually in February, June and October.



Does Milagro permit presentations to the board of directors?


No. The only available contact is through submitted materials if an applicant is requested by the foundation. If selected applicants have questions they may contact staff at the foundation office.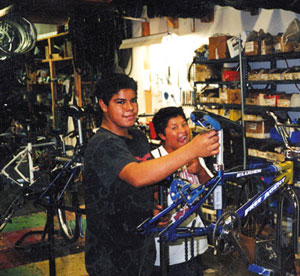 Trips for Kids

If you have been funded for one year, what do you need to send for your final report?


1. A final report questionnaire will be sent to you which consists of nine questions that will measure the long term impact of your project.

2. A copy of your Actual expenses versus Budgeted expenses for the most recently closed fiscal year.

3. We want you to know that we appreciate receiving photos of our grantees for possible use on our website. If you have one to three photos that you would like to include, please do so with a brief letter signed by your executive director indicating that we have permission to use these photos on our site. We understand that there can be issues of confidentiality associated with your clientele; submission of photos is completely optional.

Photos can be sent via email (in TIFF or JPEG format) to info@milagrofoundation.org or mailed.

As we continue to select our grantees for the future, we use the work of our prior grantees as a measuring stick for excellence and dedication.



Does Milagro handle requests to Carlos Santana or the Santana organization for appearances, fund-raisers, merchandise, etc.?


No. The Milagro Foundation is a public charity, not a music organization. Any calls, questions, ticket orders, merchandise orders, or other communications should be directed to Santana Management at P.O. Box 10348, San Rafael, CA 94912. Website: www.santana.com.



How do I contact the Milagro Foundation?


To contact us, you may either send an email to info@milagrofoundation.org, call us at 415-460-9939 or write to us at P.O. Box 9125, San Rafael, CA 94912-9125.



What is included in the work at the Foundation?


Today, staff manages all grant requests and benefits for Milagro that involve Carlos Santana as well as working with Santana management on licensing agreements that support Milagro. Staff consists of an Executive Director and a part-time Program Associate.