The Milagro Foundation - Making a difference in the lives of children
The Milagro Foundation has given grants to organizations across the country and around the globe. To see Grantees in your local area, please select your region from the drop-down menu. Or, select "All Regions" to see a more complete listing of Grantees.
---

Search by Name
OR...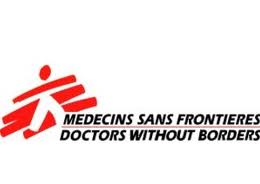 Region: SYRIA
State: INTERNATIONAL
Type: Health
Amount: $10,000.00
Date: November, 2016
Support for Syrian refugees in Syria, Jordan and other refugee camps.
---



Region: UNITED STATES
State: CALIFORNIA [NORTHERN]
Type: Education
Amount: $10,000.00
Date: November, 2016

College prep school-general operating expenses

---



Region: UNITED STATES
State: NEW JERSEY
Type: Arts
Amount: $10,000.00
Date: November, 2016

---


Little Sisters of Loreto (St. Therese)

Region: HAITI
State: INTERNATIONAL
Type: Health
Amount: $20,000.00
Date: November, 2016

---



Region: UNITED STATES
State: CALIFORNIA [NORTHERN]
Type: Arts
Amount: $10,000.00
Date: November, 2016

---



Region: GUATEMALA
State: INTERNATIONAL
Type: Health
Amount: $10,000.00
Date: November, 2016

---