The Milagro Foundation - Making a difference in the lives of children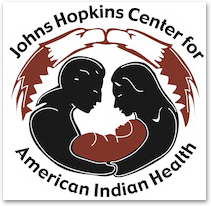 Johns Hopkins Center forAmerican Indian Health
Johns Hopkins Center for American Indian Health seeks to partner with the Milagro Foundation to create an innovative culturally-based nutrition promotion program with the most underserved and nutritionally at risk children in America, American Indians.
The program will engage Native community stakeholders in three southwestern reservation communities to promote school, family and community-based programming to teach children and families to grow, eat and distribute healthy foods.
Outreach and support of local farmers will augment program success and strengthen local healthy foods systems. Local tribal stakeholders will ensure core curriculum and program activities are centered in indigenous cultural wisdom and strength.
The project will develop over three years, and include sustainability and dissemination planning to compound Milagro's investment in this work.